Clones Audio (HK)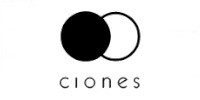 Clones Audio products are like a piece of Art, made with passion and made by hand only. They do not look luxury but all people love it because they know someone has been working hard on it and it is really a special product! Clones is not selling on specifications or gimmicks. Clones just always swings people into the music. This is the purpose of the Clones design.
Clones Audio is designed and manufactured by mr. Funjoe in HongKong. Every product is handmade with great care and passion. 
Check the products and surf the internet... you will find out that a Clones Audio product is a piece to enjoy and to be proud of. Highly recommended!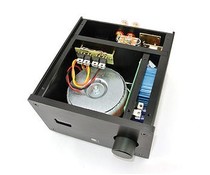 Striking
sonic performance in every genre

-- In Stock --
The 25iR is the stereo integrated amplifier of CLONES audio. It takes 3 unbalanced RCA stereo inputs. Two sets of high-quality 5-way binding posts will host speaker cables with banana plugs or spades, or just bare speaker wire. Musical passion above ...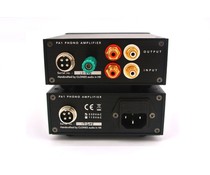 Bring vinyl back to your life...

-- In Stock --
Internally adjustable with DIP switches, the PA1 phono amplifier can bring new life to most any MM or MC cartridge. The external power supply is carefully stabilized, eliminating cross-talk effects. Musical, detailed and dynamic. Gain up to 74dB!