Belle & Sebastian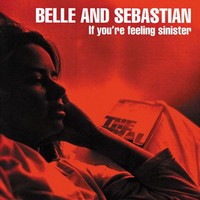 Belle & Sebastian
is a Scottish tweepop group. The first few albums were heavily inspired by 60s pop and 80s indie bands like Felt and The Smiths.
The group's name comes from the series of stories about Belle et Sébastien the Frenchwoman Cécile Aubry. The stories are about an orphan boy, Sebastien, and his white dog, Belle.
The group was founded in 1996 in Glasgow by Stuart Murdoch and Stuart David. In 1998 she won a Brit Award for Best Newcomer. Although she had always had a loyal cult following until that time they really broke outside Britain only by the release of their sixth studio album Dear Catastrophe Waitress. They were nominated in 2004 for the prestigious Mercury Prize, but Franz Ferdinand, also from Glasgow, went there with the price off. Their latest album Write About Love came out in October 2010.
Album
    1996 - Tigermilk (ristampato nel 1999)
    1996 - If You're Feeling Sinister
    1998 - The Boy with the Arab Strap
    2000 - Fold Your Hands Child, You Walk Like a Peasant
    2002 - Storytelling (colonna sonora)
    2003 - Dear Catastrophe Waitress
    2006 - The Life Pursuit
    2010 - Write About Love
Live:
    2005 - If You're Feeling Sinister: Live at the Barbican
    2008 - The BBC Sessions
2x LP 180g+download=deluxe=

-- In Stock --
2013 EU pressing on 180g LP+ download- The tracks are taken from the Glaswegian bands most recent three albums released on Rough Trade: Dear Catastrophe Waitress (2003), The Life Pursuit (2006) and Write About Love (2010). The album can therefore be ...
1x LP standard 33rpm

-- In Stock --
1998 EU standard LP= This 1998 album (their third) from these Glaswegian tunesmiths is another invigorating slice of poetic pop, containing a collection of songs once again peppered with witty and idiosyncratic lyrics and infectious melodies. inclu...