Elbow
1x LP 180g 33rpm

-- In Stock --
2017 EU issue on 180g LP =The 7th album from elbow exudes a contagious optimism and renewed energy. And while the band had to say goodbye to drummer Richard Jupp, the band before the sessions began for Little Fictions, left. It shows that the ban...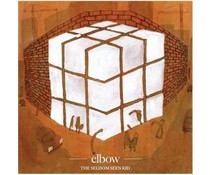 2x LP 180g Vinyl 45rpm

-- In Stock --
originally released in 2008-2009 EU reissue on 2LP vinyl set -Produced by Craig Potter The Seldom Seen Kid is a welcome return from the band with the big themes of love and loss, becoming the central focus of an album which sees the band stretch thei...