Joe Bonamassa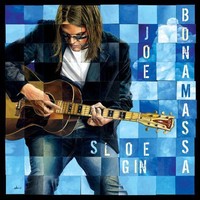 Albums:
    1993 – Bloodline
    2001 – A New Day Yesterday
    2002 – So, It's Like That
    2002 – Live At The Cabooze
    2003 – Blues Deluxe
    2004 – Had to Cry Today
    2005 – A New Day Yesterday: Live
    2005 – Live at Rockpalast
    2006 – You & Me
    2007 – Sloe Gin
    2008 – Live From Nowhere in Particular
    2009 – The Ballad Of John Henry
    2010 – Live from the Royal Albert Hall
    2010 – Black Rock
    2011 – Dust Bowl
    2011 - Don't Explain (
with Beth Har
t)
    2012 – Driving Towards The Daylight
    2012 – Beacon Theatre: Live from New York
    2013 – An Acoustic Evening at the Vienna Opera House
    2013 - Seesaw
(with Beth Hart
)
    2014 - Different Shades of Blue
    2014 - Live in Armsterdam (
with Beth Hart)Joe Bonamassa
(1977 - ) is an American guitarist, singer and songwriter. Guitarist rookie in 2000, has a remarkable technique, cleanliness and
professionalism
of the sound in the studio, and a style all his virtuosity without an end in itself, it quickly becomes one of the most respected guitarists in the modern music scene.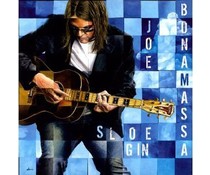 1x LP 180 gr.33rpm

-- In Stock --
2012 EU repressed on 180g vinyl-Growth and confidence as a songwriter! Wonderfully nuanced vocals! -Bonamassa steps up his songwriting (four of the 11 tracks are originals), delivering one of his most varied and impressiv...
1x LP 180 gr.33rpm

-- In Stock --
2012 reissue on 180g LP=Bonamassa's second solo outing, 2003's Blues Deluxe, pays respects to the roots of the blues and features dazzling covers of B.B. King's "You Upset Me Baby," John Lee Hooker's "Burning Hell," Buddy Guy's "Man of Many...
1x LP 180 gr.33rpm

-- In Stock --
2010 EU release from the Blues Rock guitar hero and singer/songwriter. Black Rock was recorded at, and named for, Black Rock Studios in Santorini, Greece. On the album, Bonamassa enlisted the help of some of the best Greek musicians to add a little f...