Kinks, the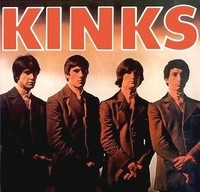 The Kinks were an English rock band formed in 1963 by singer-songwriter Ray Davies, his brother lead guitarist and vocalist Dave Davies, and bassist Pete Quaife. The songs from their early days were a leader of the rock 'n' roll in the mid-sixties and albums such as Face to Face, Something Else, Village Green, Arthur and Muswell Hillbillies are also highly regarded by fans and music critics.
Albums:
    1964 : Kinks   
1965 : Kinda Kinks
    1965 : The Kink Kontroversy 
   

1966

: Face to Face
1967

: Something Else by the Kinks
1968

: The Kinks Are the Village Green Preservation Society     

1969

: Arthur (Or the Decline and Fall of the British Empire)
1970 : Lola versus Powerman and the Moneygoround, Part One
    1971 : Muswell Hillbillies
    1972 : Everybody's in Show-Biz
    1973 : Preservation Act 1
    1974 : Preservation Act 2
    1975 : A Soap Opera
    1975 : Schoolboys in Disgrace
    1977 : Sleepwalker
    1978 : Misfits
    1979 : Low Budget
    1981 : Give the People What They Want
    1983 : State of Confusion
    1984 : Word of Mouth
    1986 : Think Visual
    1989 : UK Jive
    1993 : Phobia
1x LP 180g red vinyl remastered limited

-- In Stock --
2015 EU reissued on red 180g vinyl LP -This 1965 album included hits like "Tired Of Waiting For You", "Come On Now" and "Don't Ever Change", the Davies brothers were out to prove that not only could they play but they could write their own pop masterpiece
1x LP 180g 33rpm=mono=50anni

-- In Stock --
2018EU anniversary reissue on 180g LP=The Kinks are recognized as one of the most important and influential British groups of all time. The overarching concept of Village Green Preservation Society is nostalgia and now that many of the things Ray feared .