Max Richter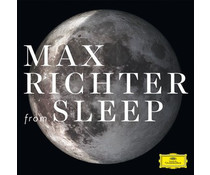 2x LP 180 gr.33rpm + download

-- In Stock --
2015 EU reissue on 180g 2LP= One of Britain's leading contemporary composers has written what is thought to be the longest single piece of classical music ever to be recorded. Sleep is eight hours long – and is actually and genuinely intended to send...
2x LP 180 gr.33rpm + Download

-- Sold Out -- But expected in again!
(Originally released in 2013)2014 German issue 180g vinyl LP+download =Max Richters composition marks a new high . . . He has done far more than simply re-orchestrate the Vivaldi, going through the original score and plucking out his favorite musical...