NITS, the
2x LP 180g 33rpm=mumbered limited

-- In Stock --
originally released in 1987-2017 LIMITED 2LP pressed on 180gram VIRGIN VINYL- recorded live to two track in a gym just outside of Amsterdam Their 1987 LP, contains several hits but the song that brought the band to the attention of an internation...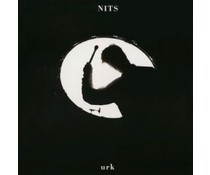 3x LP 180g 33rpm

-- In Stock --
2017 remastered 3xLP pressed on 180g audiophile vinyl- Anyone looking for a convenient summary of the Nits' work from the '80s could do worse than check out this superbly recorded live double album. Dutch artrockers 1989 live album It became the ba...
1x LP HQ standard 33rpm

-- In Stock --
2017 EU issue on standard HQ LP- Angst is the Nits' 19th studio album and their first since 'Malpensa' in 2012. Yet it's also the Dutch band's first-ever concept album, with each song a meticulously crafted cameo evoking the everyday life of the Neth...