Sly & the Family Stone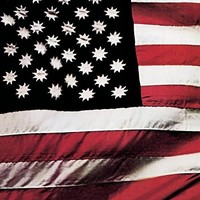 Sly and the Family Stone was an American band from San Francisco. Active from 1967 to 1983-Rock's first fully integrated group brought virtually undiluted funk to a broad audience and provided the template for urban soul, funk, and hip-hop. 
Albums:
1967: A Whole New Thing
1968: Dance to the Music
1968: Life
1969: Stand!
1971: There's a Riot Goin' On
1973: Fresh
1974: Small Talk
1975: High on You
1976: Heard Ya Missed Me, Well I'm Back
1979: Back on the Right Track
1983: Ain't But the One Way
2x LP 180g 33rpm

-- In Stock --
2016 EU reissue on 180g 2LP-the debut release Live At The Fillmore East -set of previously unreleased live shows recorded during the band's rise at New York City's legendary venue. Douglas states, "This performance is living breathing evidence of ...
1x LP 180 gr.33rpm

-- In Stock --
Originally released in 1969 -2017 EU reissue on 180 g LP=Stand is one of those records that came to define the flower power generation the activism in Dont Call Me Nigger Whitey the psychedelic pulsating dance rhythms in I W...