Crosby, Stills & Nash/& Young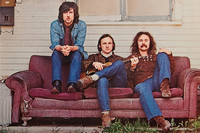 Crosby, Stills & Nash (CSN) are a folk rock supergroup made up of American singer-songwriters David Crosby and Stephen Stills, and English singer-songwriter Graham Nash. When joined by Canadian singer-songwriter Neil Young as a fourth member, they are called Crosby, Stills, Nash & Young (CSNY). They are noted for their intricate vocal harmonies, often tumultuous interpersonal relationships, political activism, and lasting influence on American music and culture.
Albums:
1969 Crosby, Stills & Nash (CSN)
1970 Déjà Vu (CSNY)
1971 4 Way Street (CSNY) (live)
1974 So Far (CSNY)
1977 CSN (CSN)
1982 Daylight Again (CSN)
1983 Allies (CSN) (live and studio)
1988 American Dream (CSNY)
1990 Live It Up (CSN)
1994 After the Storm (CSN)
1999 Looking Forward (CSNY)
2008 Déjà Vu Live (CSNY) (live)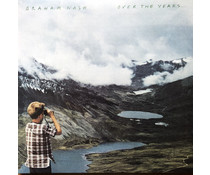 2x LP 180gr 33rpm

-- In Stock --
2018 EU issue on 180g 2LP-Over The Years… highlights songs from the iconic CSN debut album ("Marrakesh Express") and its successor album Déjà Vu, for which Neil Young joined forces with CSN ("Our House" and "Teach Your Children") as well as songs from sub
1x LP 180 gr.33rpm HQ vinyl remastered

-- In Stock --
1969-2009 EU reissue on 180g vinyl LP - One of the most enduring musical partnerships of our time, Rock and Roll Hall of Famers Crosby, Stills & Nash are revered for their peerless vocal harmonies, inspired songwriting and m...