Iron and Wine
1xLP 180g 33rpm

-- In Stock --
2004 EU reissue on 180g LP+MP3=On Our Endless Numbered Days, the follow-up to 2002's stunningly good Creek Drank the Cradle, the sound of Iron & Wine has changed but the song remains the same. On his second full-length, Sam Beam ''...launches ball...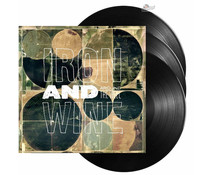 3xLP 180g +MP3

-- In Stock --
2009 EU issue compilation on 3xLP=Around the Well is a compilation of out-of-print and previously unreleased tracks. Named after a lyric from "The Trapeze Swinger," Around the Well collects two discs' worth of B-sides, rarities, and discarded tracks from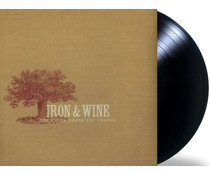 1xLP 180g +MP3

-- In Stock --
2002 EU reissue on 180g LP+MP3=Iron and Wine's debut record, The Creek That Drank the Cradle, is written, produced, and performed by Sam Beam and features only Beam's voice, a gently strummed acoustic guitar, some slide guitar, and the occasional b...