Suzanne Vega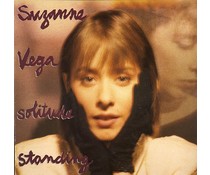 1XLP 180g 33rpm

-- In Stock --
Orginally released in 1987-2017 EU reissue on 180g LP -featuring a sublime slice of acoustic charm with melancholic & witty lyrics, including ' Luka' & " Tom's Diner, "Calypso" and "Gypsy". A brilliant and underrated classic. A record full ...
1x LP 180 gr.33rpm vinyl + Download

-- In Stock --
2014 EU Vinl LP issue on 180g vinyl + Download = One of music's most acclaimed singer/songwriters, Suzanne Vega, has crafted a stunning new collection of songs showcasing her trademark wit and poetic writing. Vega's first new studio album in seven y...