The 1970s
The 70s were a golden era for vinyl records
There was more variety in music in the 1970s than ever before. Music listeners had dozens of genres to choose from and many of them rose to popularity at different points during the decade.Funk, Soul, R&B, Pop, Hard Rock, Soft Rock and Disco . The late 70s also witness the birth of another young music style: hip-hop.
1x LP 180 gr.33rpm HQ vinyl

-- In Stock --
Orginally released in 1973 - 2014 EU reissue on 180g audiophile vinyl LP= The Eagles' warm brand of country flavored, harmony-heavy rock absolutely dominated the '70s Southern California rock scene and music in general. At the peak of their popular...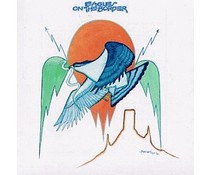 1x LP 180g 33RPM

-- In Stock --
2014 EU reissue on 180g VINYL= this 1974 album marked a transitional point between their original countryrock soundand the slick poprock they would later embrace, including the smash hit Already Gone and their cover version of the Tom Waits ballad ....
1x LP 33rpm 180g

-- In Stock --
2011 EU reissue on 180g LP =This compilation album including "Take It Easy" "Witchy Woman" "Desperado" & "Tequila Sunrise" and more. without a doubt one of the most influential American bands of all time who brought together various influences and melded