ABC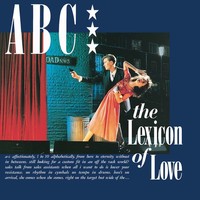 ABC are an English pop band that formed in Sheffield in 1980. Their classic line-up consisted of lead singer Martin Fry, guitarist and keyboardist Mark White, saxophonist Stephen Singleton and drummer David Palmer.
Albums:
ABC (Mercury, 1980)
The Lexicon of Love (Mercury, 1982)
Beauty Stab (Mercury, 1983)
How To Be A...Zillionaire! (Mercury, 1985)
Alphabet City (Mercury, 1987)
Up (Mercury, 1989)
Absolutely (Mercury, 1990)
Abracadabra (EMI, 1991)
Skyscraping (Deconstruction, 1997)
The Lexicon of Live (Blatant, 1999)
Look of Love - The Very Best of ABC (Universal, 2001)
Traffic (Borough Music, 2008)
The Lexicon of Love II (Blatant Music, 2016)
1XLP 180g 33rpm

-- Sold Out -- But expected in again!
( 1982 ) - 2014 EU reissue on 180g LP -ABC's debut album, including hits: "Tears Are Not Enough," "Poison Arrow," "The Look of Love," and "All of My Heart," combined the talents of lead singer Martin Fry