Ben Howard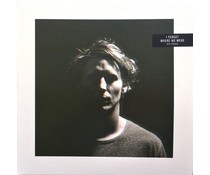 1x LP 33rpm HQ vinyl + Download

-- Sold Out -- But expected in again!
2014 EU issue on 180g vinyl double LP-2nd album from the Brit Award winning master singer / songwriter Ben Howard. Produced by Ben and his drummer Chris Bond at Start Point Farm Studios in Devon. Includes 'End of the Affair' and 'I Forget Where We We...
1x LP standard.33rpm HQ vinyl

-- In Stock --
2011 EU limited edition=A simple album with fine guitars a fine unique voice and a great range of tracks The famous The Wolves track is a minute and half longer than the single version and is sandwiched either side by 9 other equally beautiful tracks...