Ben Howard
1x LP standard.33rpm HQ vinyl

-- In Stock --
2011 EU limited edition=A simple album with fine guitars a fine unique voice and a great range of tracks The famous The Wolves track is a minute and half longer than the single version and is sandwiched either side by 9 other equally beautiful tracks...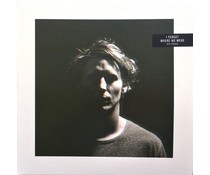 1x LP 33rpm HQ vinyl + Download

-- Sold Out -- But expected in again!
2014 EU issue on 180g vinyl double LP-2nd album from the Brit Award winning master singer / songwriter Ben Howard. Produced by Ben and his drummer Chris Bond at Start Point Farm Studios in Devon. Includes 'End of the Affair' and 'I Forget Where We We...