Birdy
1x LP 33rpm vinyl

-- In Stock --
2016 EU issue 180g-On her third album, Beautiful Lies, Birdy (born Jasmine van der Bogaerde) continues her evolution from acoustic covers singer to confident and powerful artist. When she had her breakout "Skinny Love" moment at the age of 14, her ...
1x LP standard 33rpm vinyl + free MP3 Download

-- Sold Out -- But expected in again!
2013 EU vinyl LP editon - Fire Within is the second album from British singer/songwriter Birdy The album sees Birdy come to the forefront as a songwriter in her own right having written/cowritten all of the 11 tracks on the new album Collaborating wi...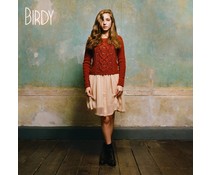 1x LP 33rpm vinyl

-- Sold Out -- But expected in again!
originally released in 2011 - 2012 EU vinyl edition -Debut studio album by the British folk singer who rose to fame after winning the music competition Open Mic UK in 2008, aged 12. The album includes the top 20 single 'Skinny Love', originall...