Douwe Bob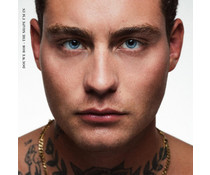 1XLP 180g vinyl 33rpm

-- In Stock --
2018 Dutch pressed on 180g Vinyl LP - Douwe Bob releases his fourth album The Shape I'm In. Influenced by heartbreak he wrote a complete album in an intense session on an old ferry, partly about his broken heart and partly about self-reflection.
1XLP 180g vinyl 33rpm

-- Sold Out -- But expected in again!
Release date:06-08-2015 2015 EU pressed on 180g Vinyl LP -After the huge success of the duet "Hold Me" with Anouk, Douwe Bob scored a hit this summer with 'Sweet Sunshine'. The cheerful upbeat song turns out to be the perfect soundtrack for t...