Dream Theater
1xLP 33rpm 180g

-- Sold Out -- But expected in again!
2013 EU repressing on 180g vinyl -DT's first album with vocalist James LaBrie includes songs "Pull Me Under" (also released as a single and video, an MTV favourite in 1992) & the 11-minute "Learning to Live."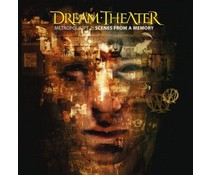 2XLP 180g vinyl

-- In Stock --
2014 EU reissue on 180g LP-Metropolis Pt. 2: Scenes From A Memory is the fifth studio album by American progressive Metal/Rock band Dream Theater. The album is the sequel to "Metropolis–Part I: The Miracle And The Sleeper", a song previously featur...