Gotye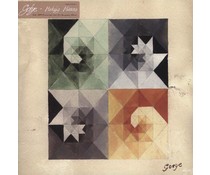 2xLP standard 33rpm

-- In Stock --
2012 EU pressed on vinyl 2LP-In just a few weeks is Somebody That I Used To Know by Gotye ft. Kimbra become a megahit. Literally, because the single was elected by 3FM to Megahit. Meanwhile, the video on YouTube has been viewed more than 2 million ti...
1xLP 33rpm +download

-- In Stock --
2013 EU pressed on vinyl LP+download-Assembled from a mountain of bargain-bin samples, Belgian-Australian maverick Gotye's second solo album, Like Drawing Blood, is an impressively eclectic cut-and-paste affair that suggests "the next Sting/Peter G...