Jennifer Warnes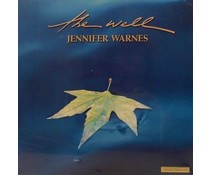 3x LP 180 gr. HQ Vinyl 45rpm All Tube Mastering By Bernie Grundman

-- In Stock --
2009 Impex Numbered Limited Edition Boxset- Mastered by Bernie Grundman. An All-New, Individually Numbered, Limited-Edition, 180-gram, 3-LP, 45-RPM discs with the entire original release, plus three exclusive bonus tracks, "La Luna Brilla," "Fool ...
1x LP 180g 33rpm=remastered by Bernie Grundman

-- Sold Out -- But expected in again!
2015 US reissue on 180g 33RPM Vinyl for the First Time in 3 Decades! Newly Remastered by Bernie Grundman on His All-Tube Cutting System / Personally Supervised by Jennifer Warnes.
In 1987 Jennifer Warnes and Roscoe Beck created an enduring interpret...