Bonnie Prince Billy
Bonnie Prince Billy is an American singer-songwriter, actor and musician. Oldham has recorded music under various names, including Palace, Palace Brothers, Palace Music, Bonnie "Prince" Billy, and under his own name. His music is characterized by its creaky, sometimes false voice, but always from the heart. He has in the past been compared to Neil Young and Leonard Cohen.
Discography:
    I See a Darkness (1999)
    Get on Jolly (2000)
    Ease Down the Road (2001)
    Master and Everyone (2003)
    Greatest Palace Music (2004)
    Superwolf (2005)
    Summer in the Southeast (live) (2005)
    The Brave and de Bold met Tortoise (2006)
    The Letting go (2006)
    Ask Forgiveness (2007)
    Lie Down in The Light (2008)
    Beware (2009)
    The wonder show of the world (2010)
    Wolfroy goes to town (2011))
1x LP HQ Vinyl

-- Sold Out -- But expected in again!
2006 UK 12track vinyl LP Recorded in Iceland the glacial dramatic & epic surroundings have influenced the record drenching it in longing & passion with new voice & strings woven through producing the most fully realised Bonnie Prince Billy album yet ...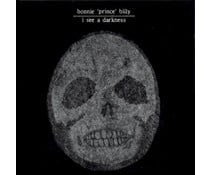 1XLP standard vinyl

-- Sold Out -- But expected in again!
2012 EU reissue on standard vinyl LP-I See A Darkness(1999) is Will Oldham's debut full length under the Bonnie Prince Billy. Features 11 tracks of unmistakable palace-style moody sweetness with long-time Palace players: David Pajo, Paul Oldham, Col...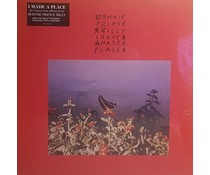 1x LP 180 gr.33rpm=red vinyl

-- In Stock --
2019 EU issue on red 180g vinyl LP-'I Made A Place, the brand new album from Bonnie Prince Billy, deluxe heavyweight colour vinyl