Brian Jonestown Massacre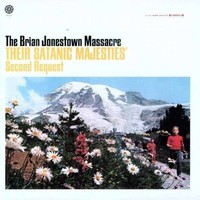 Albums:
    1993 Spacegirl & Other Favorites
    1995 Methodrone
    1996 Take It from the Man!
    1996 Their Satanic Majesties' Second Request
    1996 Thank God for Mental Illness
    1997 Give It Back!
    1998 Strung Out in Heaven
    1999 Bringing It All Back Home – Again
    2001 Bravery, Repetition and Noise
    2003 ...And This Is Our Music
    2008 My Bloody Underground
    2010 Who Killed Sgt. Pepper?
    2012 Aufheben
    2014 Revelation 
The Brian Jonestown Massacre
was formed in San Francisco in 1990. The band has had over 40 members since then, but its driving force and main songwriter is Anton Newcombe. Other prominent members have included Matt Hollywood, Dean Taylor, Jeff Davies, Brian Glaze, and Joel Gion. Their sound is heavily influenced by the psychedelic sounds of the 1960s, but also carries influences from shoegaze, jangle pop, garage rock, and lo-fi genres.
Nothing Found...

Please select Genre, Quality or Label to get better results