Calexico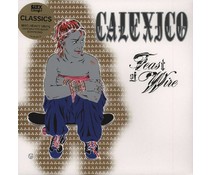 1xLP 180g 33rpm+download

-- Sold Out -- But expected in again!
2013 EU reissue on 180g LP+download- Here with Feast of Wire, Calexico provides drama, atmosphere, tension and tenderness in this 15 track extravaganza. Their music is an intoxicating evocation of the mythology of the American Southwest. Seductive, s...
2xLP 180g 33rpm+bonus trks = coloured vinyl=OBI=

-- In Stock --
(1998) - 2018 reissue with bonus tracks on 180g vinyl 2LP = Packaged in a gatefold with an OBI strip=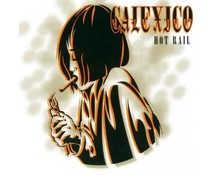 2x LP 180g 33rpm =gatefold=

-- In Stock --
( 2000 ) 2013 EU reissue180g 2LP - Calexico finds new country-strewn sounds amidst an Arizona desert landscape on its distinctive, roots-flavored third album from 2000. More magic from Joey Burns and John Convertino.