Cassandra Wilson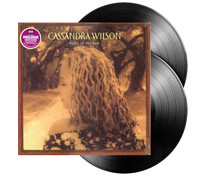 2x LP 180 gr. HQ Limited

-- In Stock --
( 2002 ) 2012 EU reissue pressed on 180g Vinyl 2XLP-"Cassandra Wilson continues to move down a highly eclectic path on Belly Of The Sun, the somewhat belated follow-up to Traveling Miles. While displaying a jazz singer's mastery ...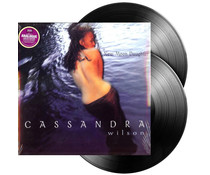 2x LP 180gr. HQ Vinyl 33rpm

-- In Stock --
( 1995 ) 2015 EU reissue on 180g vinyl 2LP-This is no easy listen...Sparse, complex, often brooding arrangements coupled with Cassandra Wilson's deep, earthy voice and complicated phrasing demand your attention. But...gi...