Death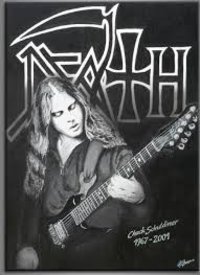 Even if Death lacked all the other criteria (which they don't) they still are the most important band in death metal history. Chuck Schuldiner is the father of death metal for a reason. Death is the band that started death metal plain and simple. Aside from starting the genre this list is based on, the music they make is simply beautiful. It is obvious that Chuck pours his heart into his music. Some of the things he plays will really stick with you.
Discograhpy:
    Scream Bloody Gore (1987)
    Leprosy (1988)
    Spiritual Healing (1990)
    Human (1991)
    Individual Thought Patterns (1993)
    Symbolic (1995)
    Sound of Perseverance (1998)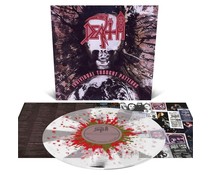 1x LP 33rpm =ltd coloured vinyl=

-- In Stock --
1993 - 2020 EU limited repressing on coloured180gram vinyl LP =included " The Philosopher", the fifth studio album by American death metal band Death. The follow-up to their watershed Human release, It is the only album by the band to feature guitarist A
2x LP 180g 33rpm = black =

-- Sold Out -- But expected in again!
1998 -2017 EUrepressing on black vinyl 2LP = The Sound of Perseverance is the masterstroke of one of metal's true pioneers and innovators, and indeed worthy of the worship, adoration, and accolades that announced its original release ('98). the seventh a
1x LP 33rpm

-- In Stock --
1990 - 2014 repressing on black vinyl LP = Death's landmark Spiritual Healing record is nothing short of genre-defining. Spiritual Healing marked a new turn in the Death discography, one which ushered in cleaner production, a new level of boundary pushing