Depeche Mode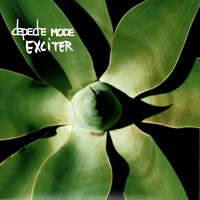 Depeche Mode is a British band that makes
electronic music
. Synthpop band was formed in 1980 in Basildon (UK).  Their hits including People are People,
Just Can not Get Enoug
h and
Enjoy the Silence
. Depeche Mode released their debut record in 1981, Speak & Spell, bringing the band onto the British new wave scene.The band's last albums of the 1980s; Black Celebration and Music for the Masses established them as a dominant force on the mainstream electronic music scene.Depeche Mode released
Violator
, catapulting them to massive success.
Discography:
    Speak & Spell (1981)
    A Broken Frame (1982)
    Construction Time Again (1983)
    Some Great Reward (1984)
    Black Celebration (1986)
    Music for the Masses (1987)
    Violator (1990)
    Songs of Faith and Devotion (1993)
    Ultra (1997)
    Exciter (2001)
    Playing the Angel (2005)
    Sounds of the Universe (2009)
    Delta Machine (2013)
    Spirit (2017)