Dinah Washington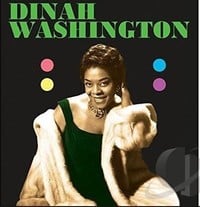 Dinah Washington: (born Ruth Lee Jones 1924 –1963) An American singer and pianist, who has been cited as "the most popular black female recording artist of the '50s". Primarily a jazz vocalist, she performed and recorded in a wide variety of styles including blues, R&B, and traditional pop music,[1] and gave herself the title of "Queen of the Blues". She was a 1986 inductee of the Alabama Jazz Hall of Fame,and was inducted into the Rock and Roll Hall of Fame in 1993.
Albums:
1952: Blazing Ballads
1954: Dinah Jams
1954: After Hours with Miss "D"
1956: In the Land of Hi-Fi
1956: Dinah!
1956: The Swingin' Miss "D"
1957: Dinah Washington Sings Fats Waller
1958: Dinah Sings Bessie Smith
1958: Newport '58
1959: What a Diff'rence a Day Makes!
1959: The Two of Us (met Brook Benton)
1962: Dinah
1963: Back to the Blues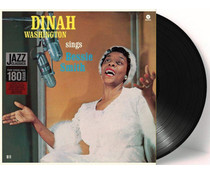 1x LP 180 gr.33rpm

-- In Stock --
( 1958 ) -2018 EU reissue on 180g vinyl LP= This release contains Dinah Washington's complete tribute album devoted to blues icon Bessie Smith, "Dinah Sings Bessie Smith" (EmArcy MG-36130). It was taped in 1957-58 with a band led by saxophonist Eddie Cha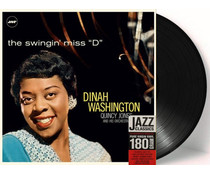 1x LP 180 gr.33rpm

-- In Stock --
(1956) -2018 EU reissue on 180g vinyl LP= One certainly couldn't say that Ruth Jones had a velvety, smoochy voice. But in jazz history that's never been of prime importance.