Doe Maar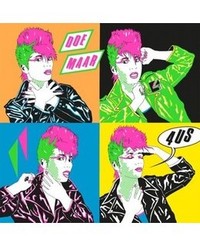 1x LP 180 gr.33rpm

-- Sold Out -- But expected in again!
1982-2022 reissue 180g vinyl LP -Met Doe Maar's tweede studioalbum Skunk brak de band door bij het Nederlandse publiek. "32 jaar (Sinds 1 dag of 2)"werd hun eerste Top 40 hit, waarna "Smoorverliefd" het schopte tot de tipparade.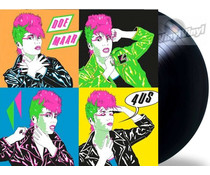 1x LP 180g 33rpm

-- In Stock --
( 1983 ) - 2022 Dutch reissue on black 180g LP-With hits "1 Nacht Alleen", "Pa", "Je Loopt Je Lul Achterna". At the height of the success of Doe Maar, their 5th album 4US was released. It is an album on which heavy subjects predominate.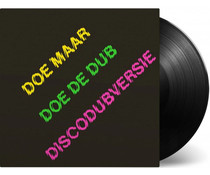 1xLP 180g 33rpm =

-- In Stock --
( 1982 ) 2022 EU reissue on 180g LP- Discodubversies van "Situatie", "Help", "Winnetou" o.a. Het vierde album van het iconische Nederlandse muziekgezelschap Doe Maar kent als basis het album Doris Day en andere Stukken. Deze remixversie is gebaseerd op de