Dr John
1x LP 180 gr.

-- In Stock --
( 1968 ) 2013 eu reissue on 180g LP-Dr. John's Gris-Gris is among the most enduring recordings of the psychedelic era; it sounds as mysterious and spooky in the 21st century as it did in 1968. It is the album where Mac Rebennack established a stage identi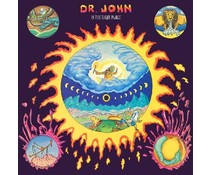 1x LP 180 gr.

-- Sold Out -- But expected in again!
2015 eu reissue on 180g LP-1973's In the Right Place is Dr Johns biggestselling album a set that established the singer as a New Orleans legend as the songs are loaded with trademark funk and hornladen arrangements Features contributions from fellow...