Electric Light Orchestra(ELO)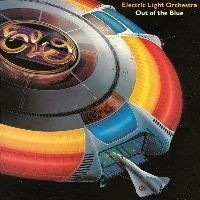 The Electric Light Orchestra=Creators of high-tech Beatleesque prog rock in the 1970s, heavy on the synths and strings, influential on later atmospheric pop.
Albums:
1971 The Electric Light Orchestra
1973 ELO 2
1973 On the Third Day
1974 Eldorado
1975 Face the Music
1976 A New World Record
1977 Out of the Blue
1979 Discovery
1980 Xanadu (film müziği)
1981 Time
1983 Secret Messages
1986 Balance of Power
2001 Zoom
2015 Alone in the Universe (2015) (Jeff Lynne's ELO)
2x LP 180gr. 33rpm =gatefold=

-- In Stock --
2016 EU reissue on 180g 2xLP -A multi-Platinum selling album by the iconic pop rock band. Renowned for Jeff Lynns elaborate productions and arrangements. The album yielded classic ELO songs such as "Turn To Stone", "Sweet Talkin Woman","Wild Wes...
2x LP 180g 33rpm

-- Sold Out -- But expected in again!
2016 EU reissue on 180g 2LP= Featuring such classics as "Telephone Line," "Mr. Blue Sky," "Strange Music," "Livin' Thing," "Showdown," "Evil Woman," "Sweet Talkin' Woman," and "Don't Bring Me Down," it's no wonder - ELO is timeless and All Over the World: