Elliott Smith
1x LP 180g 33rpm+download

-- Sold Out -- But expected in again!
( 1998 ) - 2017 EU reissue on 180g LP -the release of this 1998 album coincides with the first anniversary of Elliotts death and retains something of the grand sound of his acclaimed Figure 8 and XO recordsand combines it with the intimacy of his first tw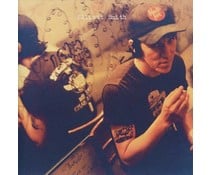 1x LP 180 gr.33rpm+ Download

-- In Stock --
(1997) - 2015 EU reissue on 180g vinyl LP+download - Heart sewn firmly to his sleeve, Elliott continues his tuneful dissection of life & what makes it difficult. Whispering his way into your heart with the voice of an angel, Elliott...