Fleetwood Mac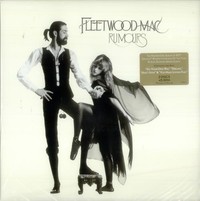 Fleetwood Mac is a British-American band. She started as a blues band and was originally called Peter Green's Fleetwood Mac. The band was founded in 1967 by Peter Green. Originally the band alongside Green (vocals, guitar and harmonica) from Mick Fleetwood (drums), Jeremy Spencer (guitar) and Bob Brunning (bass).
Peter Green had with John McVie and Mick Fleetwood played in John Mayall's Bluesbreakers. After the establishment of Fleetwood Mac McVie remained some time playing with John Mayall, but at a later stage he replaced Bob Brunning. After the departure of Peter Green was the name Fleetwood Mac. Mick Fleetwood and John McVie are also from the constant remained in the group. The group evolved over the years into a pop group with ever changing line-ups. The arrival in 1975 of the duo Stevie Nicks and Lindsey Buckingham, the group gave a major boost. Best known for hits from the American period, as Do not Stop, Go your own way, Dreams, Everywhere and Little Lies.
Albums:
1968 : Fleetwood Mac
1968 : Mr. Wonderful
1969 : Then Play On
1970 : Kiln House
1971 : Future Games
1972 : Bare Trees
1973 : Penguin
1973 : Mystery to Me
1974 : Heroes Are Hard to Find
1975 : Fleetwood Mac
1977 : Rumours
1979 : Tusk
1982 : Mirage
1987 : Tango in the Night
1990 : Behind the Mask
1995 : Time
2003 : Say You Will
2013 : Extended Play (EP Album)
Greatest Hits (CBS Europe, 1971)
Live at the Boston Tea Party, vols 1-3 (1970).
1x LP 140gr. HQ Vinyl 33rpm

-- In Stock --
( 1977 ) - 2011 EU reissue on vinyl LP= One of THE Definitive Albums of All-Time: 1977 Blockbuster Features "Gold Dust Woman," "The Chain," "Go Your Own Way," and More.With classic rock staples such as "Dreams," "Don't Stop," "Go Your Own Way," "You Make
1x LP standard 33rpm vinyl

-- In Stock --
(1988)2014 EU reissue in standard vinyl LP="Rhiannon," "Go Your Own Way," "Gypsy," "Dreams," "Little Lies," and "Tusk," the 13-song set also features "As Long As You Follow" and "No Questions Asked" which were produced especially for the album.This 20 mil
1x LP 180g 33rpm

-- In Stock --
( 1987 ) - 2017 EU reissue on 180g LP= Tango In The Night presents Fleetwood Mac as a hit-making machine, with four Top 20 singles ("Big Love," "Little Lies," "Seven Wonders" and "Everywhere") and more than 15 million copies sold worldwide. This ...