Florence and the Machine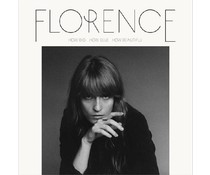 2xLP Standard vinyl 33rpm

-- In Stock --
2015 EU issue on 180g 2LP-How Big, How Blue, How Beautiful is the brand new album from Brit and Grammy nominated multi-platinum selling musical artist Florence + The Machine, a collection of songs written and recorded over the past 12 months. Produce...
1x LP standard 33rpm

-- Sold Out -- But expected in again!
2009 EU issue on standard LP- debut album from the hotly tipped UK outfit fonted by Florence Welch, an intoxicating mix of delicate fragility, dark humor and twisted Tim Burton style fairy-tales.