1xLP 180g 33rpm

-- In Stock --
2004 EU issue on 180g vinyl reissue of Keane's acclaimed and much sought-after debut album `Hopes & Fears'. The gold certified album includes the hit singles `Somewhere Only We Know', `Everybody's Changing' & `Bedshaped'.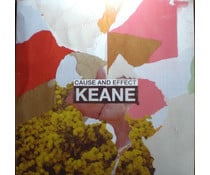 1xLP 180g 33rpm

-- Sold Out -- But expected in again!
2019 EU issue on vinyl LP = the new studio album from Keane. Featuring the new single 'The Way I Feel'.