Lovin' Spoonful, the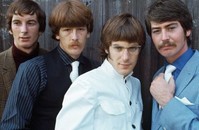 The Lovin 'Spoonful was an American pop-rock band with folk influences, known for hits like "Daydream" and "Summer in the City".
The group belonged to the American answer to the British invasion that conquered the music scene in the mid-sixties. The end of 1965 reached the song "Do You Believe in Magic?" the U.S. top ten. There followed a string of hits; with songs like "Daydream", "Summer in the City," "Rain on the Roof" (all 1966), "Nashville Cats" and "Darlin 'Be Home Soon" (both 1967) did the group also scoring hits in Europe . In 1966 the band was heard in Woody Allen's debut film What's Up, Tiger Lily?.
Discography:
     Do You Believe in Magic? (1965)
     Daydream (1966)
     What's up Tiger Lily (1966) - Soundtrack by Woody Allen film
     Hums of the Lovin 'Spoonful (1966)
     You're a Big Boy Now (1967) - Soundtrack by Francis Ford Coppola film
     Everything Playing (1968)
     Revelation: Revolution '69 (1968)
     Live at the Hotel Seville (1999) Acoustic
     Live (2005). Electric self-released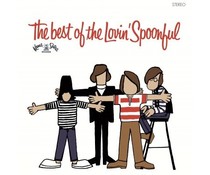 1x LP 180 gr.33rpm

-- In Stock --
( 1969 ) 2012 EU reissue on 180g audiophile vinyl-successful singles on the album ("Do You Believe in Magic", "You Didn't Have To Be So Nice", "Daydream", "Did You Ever Have To Make Up Your Mind?" and "Summer In The City"), ...