Maria Callas
2xLP 33rpm

-- Sold Out -- But expected in again!
1950's - 2019 EU reissue vinyl 2LP='La Boheme' is one of the most bewitching of operas, with its smooth lines, poignant libretto, and sheer musicality. One of Puccini's masterpieces, of course. This is the version featuring Maria Callas as Mimi, supported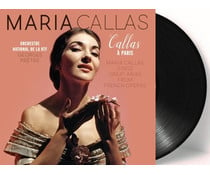 1x LP 180g 33rpm

-- In Stock --
1963 - 2019 EU reissue in 180g vinyl LP= Callas' recordings of French music are rare, exquisite jewels indeed. Singing the French version of Gluck's "Alceste", a role she had sung brilliantly in Italian, she dazzles with a dignified elegance and brillian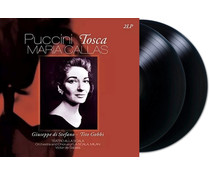 2xLP 33rpm

-- In Stock --
1953 - 2016 EU reissue vinyl 2LP='Tosca', the opera in three acts by Giacomo Puccini with vocals from Maria Callas on double vinyl.