Moby
2x LP 180g 33rpm

-- Sold Out -- But expected in again!
( 1999 ) - 2016 EU reissue on 180g 2LP-the groundbreaking success of the inventive Play (1999), it was awarded the most successful indie album of the year and in over 20 countries with platinum. With "Play" Moby changed his way of working one more time.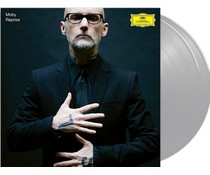 2x LP 180g 33rpm = HQ coloured vinyl=

-- In Stock --
2021 EU issue on HQ 180g vinyl 2LP by Deutsche Grammophon = along with a moving cover of Bowie's "Heroes, " it features orchestral and acoustic arrangements of songs from Moby's career, performed by the Budapest Art Orchestra ,including "Go," "Porcelain,"