Muddy Waters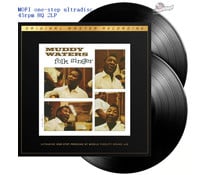 2x180g = UltraDisc One-Step 45rpm Vinyl 2LP)

-- In Stock --
( 1964 ) 2022 US Limited Edition UltraDisc One-Step 45rpm Vinyl 2LP) =Mastered from the Original Master Tapes and Limited to 10,000 Numbered Copies. Muddy Waters' Folk Singer remains rightly revered as the greatest-sounding blues album ever released—and,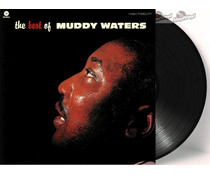 1XLP 140g. HQ Virgin vinyl 33RPM

-- In Stock --
( 1957 ) - 2013 EU reissue on 180g LP- Muddy's first for Chess and aptly titled as the majority of these tracks have served as a major influence on countless bluesmen from The Stones to Van Morrison Includes such alltime class...
1x LP 180 gr.33rpm audiophile Vinyl = Remastered=

-- Sold Out -- But expected in again!
(1978) - 2012 EU reissue on 180g LP=Muddy Waters, the undisputed king of Chicago blues, hit a string of highly successful albums in the late 70s. In between Hard Again and King Bee came in 1978 I'm Ready, a powerful blues record containing new material an