New Order
New Order is a British new wave and post-punk band that has helped shape the Madchester.
The band performed in the footsteps of Joy Division, whose members had agreed at that time, no longer appear under this name if a member should leave the band. When in May 1980, the former lead singer Ian Curtis committed suicide, replaced the three remaining band members out of respect its promise and regrouped under the name New Order.
New Order are an English rock band formed in 1980 and currently consisting of Bernard Sumner, Stephen Morris, Gillian Gilbert, Phil Cunningham and Tom Chapman. The band was formed in 1980 by Sumner (vocals, guitars, keyboards and synthesisers), Peter Hook (bass and vocals) and Morris (drums, electronic drums, keyboards and synthesizers) – the remaining members of post-punk group Joy Division, following the suicide of vocalist Ian Curtis – with the addition of Gilbert (keyboards, synthesizers and guitars).
Studio Albums:
1981 : Movement
1983 : Power, Corruption and Lies
1985 : Low-Life
1986 : Brotherhood
1989 : Technique
1993 : Republic
2001 : Get Ready
2005 : Waiting for the Sirens' Call
2013 : Lost Sirens
2015 : Music Complete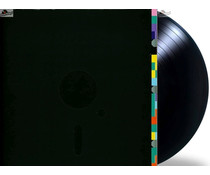 1x 12inch maxi Single -45rpm-

-- In Stock --
( 1983 ) 2020 EU reissue on 12inch 45rpm maxi Single - The biggest selling 12" single of all time in the UK, reissued and remastered from the original master tapes at Abbey Road Studios. Replica of the original 1983 release remastered from the original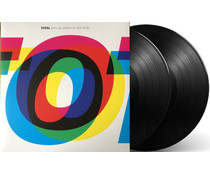 2XLP 180g 33rpm

-- In Stock --
2018 reissue on standard 2LP -TOTAL ( Best of Joy Division & New Order ) contains "Blue Monday,"" True Faith," "Regret" and the Number 1 single "World in Motion" along with classic Joy Division tracks "Love Will Tell Us Apart," "Transmission," "She's Lo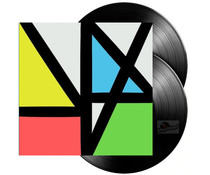 2LP 180g vinyl 33rpm

-- In Stock --
2015 EU issue on 180g 2LP -New Order has announced the release of their new album, Music Complete, out September 2015. The long awaited album will be New Order's first full studio release since 2005's Waiting for the Siren's Call, and their debut fo...