Pixies
Albums:
    Come on Pilgrim (1987)
    Surfer Rosa (1988)
    Doolittle (1989)
    Bossanova (1990)
    Trompe le Monde (1991)
    Indie Cindy (2014)
The Pixies are an American alternative rock band formed in Boston, Massachusetts, in 1986. The group currently consists of founders Black Francis (lead vocals, rhythm guitar), Joey Santiago (lead guitar) and David Lovering (drums). Co-founder Kim Deal (bass, backing vocals) left in 2013, and was replaced by Kim Shattuck as live bass player for a few months, then by Paz Lenchantin for the band's 2014 tour. The Pixies achieved relatively modest popularity in their home country, but were significantly more successful in the United Kingdom and mainland Europe. The group disbanded in 1993 in acrimonious circumstances, but reunited in 2004. Despite limited commercial success, their jarring pop sound subsequently influenced bands such as Nirvana, Radiohead, The Strokes and Weezer.
The band's style of music contains a range of elements, including indie rock, psychedelia, noise rock, and surf rock. Black Francis is the Pixies' primary songwriter and singer. He has written about a number of offbeat subjects in the band's songs, such as extraterrestrials, surrealism, incest, and biblical violence.
The group is credited with having an influence on the alternative rock boom of the 1990s. The Pixies' legacy and popularity grew in the years following their break-up, leading to sold-out world tours following their reunion in 2004. In June 2013, the band released their first new material in almost ten years.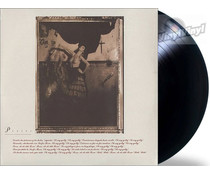 1x LP 180 gr.33rpm

-- In Stock --
1988- 2004 EU reissue 180g vinyl LP of there debut album= One of the most compulsively listenable college rock albums of the '80s. Kim Deal sings like Peppermint Patty as the band drives a spike into Eighties rock. An essential addition to any record coll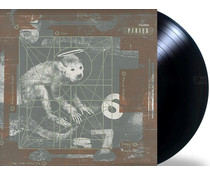 1x LP 180 gr.33rpm

-- In Stock --
( 1989 ) - 2004 reissue on Heavy weight Vinyl - Kurt Cobain himself acknowledged the Pixies influence on the soft/loud dynamic that powered Smells Like Teen Spirit Doolittle is a mix of the bands earli...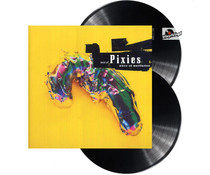 2x LP 180g 33rpm

-- Sold Out -- But expected in again!
2011 reissue on 180g 2LP - Recorded between 1987 & 1991. This 23-track collection, released in tandem with their highly anticipated 2004 reunion tour, captures many of their finest moments.