Portishead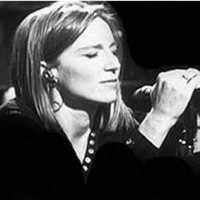 Albums:
1994 - Dummy
    1997 - Portishead
    1998 - Roseland NYC Live
    2008 - Third


Portishead
is a band formed in 1991 in Bristol, England. The band is named after the nearby town of the same name, 8 miles west of Bristol. Portishead consists of Geoff Barrow, Beth Gibbons, and Adrian Utley, while sometimes citing a fourth member, Dave McDonald, an engineer on their first records.
Portishead
creates a style of trip-hop with influences from folk and jazz, and the atmosphere of old spy movies. Portishead also introduced the group model of a
trip-hop
group with a singer at the center. This has been adopted by groups like Moloko, Morcheeba, Hooverphonic and London Grammar.
1xLP standard 33rpm

-- In Stock --
( 1994) 2010 EU reissue on 180g LP - including the singles "Numb," " Sour Times "and "Glory Box". Portisheads 1994 debut Dummy is a timeless album that swings from mood to moodfrom heartbreakingly dark to teary eyed to slightly optimistic.  And implies
2x LP Standarrd vinyl 33rpm

-- Sold Out -- But expected in again!
( 1997 ) 2017 EU reissue standard 2LP=Trailblazing Bristol, U.K. act Portishead with their critically acclaimed self titled sophomore album in 1997. Three adventurous singles, "Cowboys," "Over" and "All Mine" were issued from the album,