Robbie Williams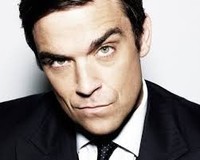 Robbie Williams (1974) is a British pop singer. From 1990 to 1995, Williams was part of Take That. After that period he became a successful solo singer. He is again a member of Take That.
Williams is the best-selling British solo artist in the United Kingdom and the best selling non-Latino artist in Latin America. Six of his albums are among the top 100 best-selling albums in the United Kingdom. He won fifteen BRIT Awards (more than any other artist) and seven ECHO Awards. In 2004 he was inducted into the UK Music Hall of Fame, when he was described as "the greatest artist of the nineties."
Discography:
    Life Thru A Lens (1997)
    I've Been Expecting You (1998)
    The Ego Has Landed (amerikansk udgivelse, 1999)
    Sing When You're Winning (2000)
    Swing When You're Winning (2001)
    Escapology (2002)
    Live At Knebworth (livealbum, 2003)
    Greatest Hits (2004)
    Intensive Care (2005)
    Rudebox (2006)
    Reality Killed The Video Star (2009)
    In And Out of Consciousness (2010)
    Take the Crown (2012)
    Swings Both Ways (2013)
2x LP Standard 33rpm+download

-- Sold Out -- But expected in again!
2016 EU issue on standard 2LP- Superstar Robbie Williams on September 25 his new album 'Heavy Entertainment Show' announced via a teaser on the British and Dutch television. Heavy Entertainment Show is the eleventh studio album by Robbie. His previ...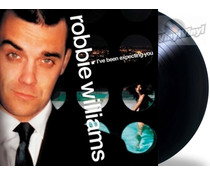 2x LP Standard 33rpm+download

-- In Stock --
1998 - 2021 EU reissue on 180g vinyl LP- feat. 'Millennium' and 'She's The One'.