Sade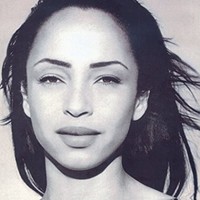 Sade: An English band, formed in London and active between 1982 and 2011. Three of their members were originally from Kingston upon Hull in the East Riding of Yorkshire. Sade Adu is the lead singer of the eponymous band. Their music features elements of soul, quiet storm, smooth jazz, and sophisti-pop. Her sultry jazz-tinged vocals have made her one of the most successful international stars of the 1980s and beyond.
Albums:
Diamond Life (1984)
Promise (1985)
Stronger Than Pride (1988)
Love Deluxe (1992)
Lovers Rock (2000)
Soldier of Love (2010)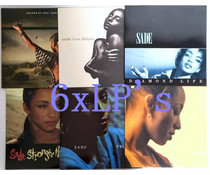 2x LP 180g 33rpm =Remastered

-- In Stock --
(1980s-2010s) - 2020 EU repressed on 180g 6LP=Includes all her albums 1984: Diamond Life
1985: Promise
1988: Stronger Than Pride
1992: Love Deluxe
2000: Lovers Rock
2010: Soldier of Love
2x LP 180g 33rpm =Remastered

-- Sold Out -- But expected in again!
(1994) - 2016 EU repressed on 180g 2LP=Includes "Smooth Operator", "Your Love Is King", " The Sweetest Taboo", "Never As Good As the First Time", " Paradise", "No Ordinary Love", "Kiss of Life", "Nothing Can Come Between Us", Cherish the Day , and more