Scott Walker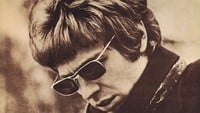 Scott Walker
is an American-born singer-songwriter, composer and record producer. Originally coming to fame in the mid-1960s singing orchestral pop ballads as the frontman of The Walker Brothers, He is noted for his distinctive baritone voice and for the unorthodox career path which has taken him from 1960s pop icon to 21st century avant-garde musician.
Albums:
    1967 Scott
    1968 Scott 2
    1969 Scott 3
    1969 Scott 4
    1970 Till the Band Comes In
    1972 The Moviegoer
    1973 Stretch
    1974 We Had It All
    1984 Climate of Hunter
    1995 Tilt
    1999 Pola X
    2006 The Drift
    2007 And Who Shall Go To The Ball? And What Shall Go To The Ball?
    2012 Bish Bosch
 The enigmatic figurehead of art rock, a teen idol turned Jacques Brel admirer turned cult pop crooner turned avant-garde vocalist.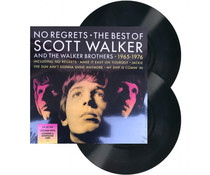 2x LP 180g 33rpm+dl

-- In Stock --
2019 EU 180g vinyl 2LP +download= this collection from the '60s British Invasion trio and their enigmatic leader Scott Walker. Ironically enough, the trio were neither British nor brothers, but that didn't stop them from being successful. Features 'No Reg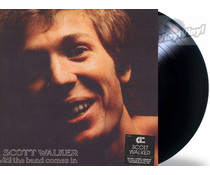 1x LP 180g 33rpm Vinyl+download

-- In Stock --
( 1970 ) 2014 EU repressing on HQ vinyl LP-Scott Walker's seminal studio albums - Scott, Scott 2, Scott 3 and Scott 4 are individually released along with the highly sought after 'Til The Band Comes In (known in Japan as Scott 5) 1970. These vinyl are t..