Spiritualized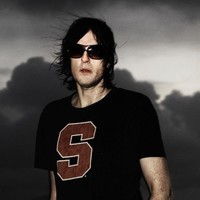 Spiritualized are an English space rock band formed in 1990 in Rugby, Warwickshire by Jason Pierce (who often goes by the alias J. Spaceman) after the demise of his previous band Spacemen 3. The membership of Spiritualized has changed from album to album, with Pierce—who writes, composes and sings all of the band's material—being the only constant member.
Spiritualized have released seven studio albums. The
best known and most critically acclaimed
of these is perhaps 1997's
Ladies and Gentlemen We Are Floating in Space,
which NME magazine named as their Album of the Year.
ALBUMS:
    1992 : Lazer Guided Melodies (Dedicated)
    1995 : Pure Phase (Dedicated)   
1997 : Ladies and Gentlemen We Are Floating in Space (Dedicated)
    2001 : Let It Come Down (Arista Records)
    2003 : Amazing Grace (Dedicated)
    2008 : Songs in A&E (Fontana / Sanctuary)
    2012 : Sweet heart Sweet Light (Double Six records / Fat Possum Records)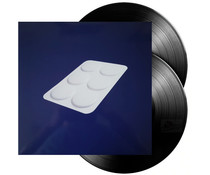 2xLP 33rpm

-- In Stock --
1997-2021 reissue on 180g vinyl 2LP = third studio album by English space rock band Spiritualized.features guest appearances from the Balanescu Quartet, The London Community Gospel Choir and Dr. John.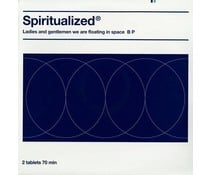 1x LP 180 gr.33rpm HQ vinyl -US-

-- Sold Out -- But expected in again!
Originally released in 1997 - 2010 US vinyl reissue on 180gram vinyl - on the same day as OK Computer Ladies and Gentlemen We Are Floating in Space is the third album from Jason Pierces postSpacemen 3 project and his most brilliant work to date A hyp...