Tool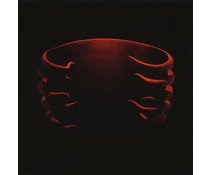 2x LP Standard 33rpm

-- Sold Out -- But expected in again!
(1993) 2017 EU reissue standard vinyl 2LP =the debut full-length album by American rock band, includes the single "Prison Sex" plus the brooding anthem "Sober"
1x EP 33rpm

-- In Stock --
(1992) - 2017 EU reissue EP = In retrospect, Opiate seems a little haphazard, but it's possible to hear the seeds of Tool's oppressively bleak, cerebral metal in such cuts as "Sweat" and "Opiate." The two live tracks, "Cold and Ugly" and "Jerk-Off,"...