UB 40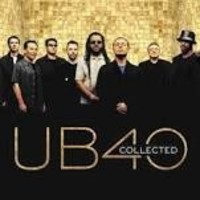 UB40 are an English reggae and pop band, formed in December 1978 in Birmingham, England. They have been nominated for the Grammy Award for Best Reggae Album four times, and in 1984 were nominated for the Brit Award for Best British Group.
Albums:
Signing Off (1980)
Present Arms (1981)
UB44 (1982)
Labour of Love (1983)
Geffery Morgan (1984)
Baggariddim (1985)
Rat in the Kitchen (1986)
UB40 (1988)
Labour of Love II (1989)
Promises and Lies (1993)
Guns in the Ghetto (1997)
Labour of Love III (1998)
Cover Up (2001)
Homegrown (2003)
Who You Fighting For? (2005)
TwentyFourSeven (2008)
Labour of Love IV (2010)
Getting Over the Storm (2013)
For the Many (2019)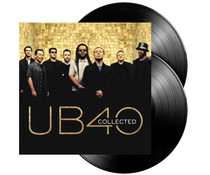 2x LP 180g 33rpm =gatefold=

-- In Stock --
2017 EU issue on 180g 2LP=A careful selection of hits and tracks, including "Tyler", "One In Ten", "Cherry Oh Baby", "Red Red Wine", "I Got You Babe" featuring Chrissie Hynde and "Rat In Mi Kitchen" "(I Can't Help) Falling In Love With ...