Alt-J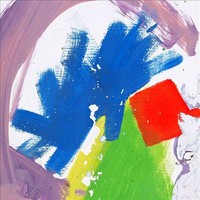 Alt-J (Δ, previously known as Films) is a British indie rock band from Leeds, formed by frontman Joe Newman, Gwil Sainsbury, Gus Unger-Hamilton and Thom Green. The four members met at the University of Leeds, and in 2008 the band was formed. With their debut album "
An Awesome Wave
" and winning the Mercury Music Prize, in 2012 for the band came the success. 
A Leeds-based group with a signature blend of layered, folk-inflected dub-pop and soaring alternative rock.
Allbums:
2012: An Awesome Wave
2014: This Is All Yours
2016: Live At Red Rocks
1x LP standard 33rpm +bonus download

-- In Stock --
2017 EU pressed on standard LP+download =the third studio album of alt-J, one of the most successful British bands of this millennium. Relaxer follows This Is All Yours, the debut album awarded a Grammy and a BRIT award, and An Awesome Wave. The albu...