Black Sabbath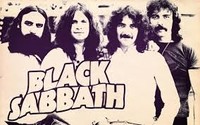 Black Sabbath are a British band (formed in Birmingham) which is considered by many to be the first metal band, or the grand daddy of Metal. The band made over the years by various changes in the composition, which only guitarist Tony Iommi remained constant.
Discography:
    Black Sabbath (1970)
    Paranoid (1970)
    Master of Reality (1971)
    Vol 4 (1972)
    Sabbath Bloody Sabbath (1973)
    Sabotage (1975)
    Technical Ecstasy (1976)
    Never Say Die (1978)
    Heaven and Hell (1980)
    Mob Rules (1981)
    Born Again (1983)
    Seventh star (1986)
    The Eternal Idol (1987)
    Headless Cross (1989)
    Tyr (1990)
    Dehumanizer (1992)
    Cross Purposes (1994)
    Forbidden (1995)
    13 (2013)
1x LP 180 gr.33rpm

-- In Stock --
Originally released in 1970 - 2009 EU reissue limited edition 7track remastered 180gram HQvinyl LP- Cut from the origial analog masters packages replicated to the finest detail manufactured with more care than ever Recorded in a single twelvehour blu...
1x LP 180g 33rpm

-- In Stock --
2015 EU reissue on 180g LP = This legendary 1970's album Paranoid was not only Black Sabbath's most popular record (it was a number one smash in the U.K., and "Paranoid" and "Iron Man" both scraped the U.S. charts despite virtually non...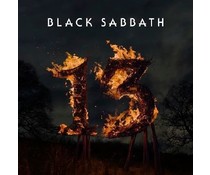 2x LP 180 gr.33rpm HQ vinyl

-- Sold Out -- But expected in again!
2013 EU 8track double LP pressed on 180 Gram Heavyweight Vinyl the nineteenth studio album by the British heavy metal band their first full album under name of Black Sabbath since 1995s Forbidden the first full studio recording with original singer O...