Bon Iver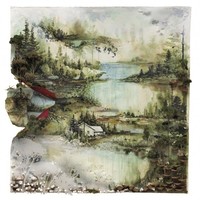 Albums:
    2008 : For Emma, Forever Ago
    2009 : Blood Bank EP
    2011 : Bon Iver, Bon Iver
Bon Iver
is an American indie folk band founded in 2007 by singer-songwriter Justin Vernon. Vernon released Bon Iver's debut album, For Emma, Forever Ago independently in July 2007. The majority of that album was recorded while Vernon spent three months in a cabin in northwestern Wisconsin. Bon Iver won the 2012 Grammy Awards for Best New Artist and Best Alternative Music Album for their album Bon Iver, Bon Iver.
1x LP standard 33rpm + download

-- Sold Out -- But expected in again!
2008 EU reissue on standard LP -Breathtaking and soul-feeding, this terrible beauty reaches into the depths of human emotion,Introspective 2008 Folk-Pop Set Hypnotizes With Beauty, Grace, Emotion! hits;"Skinny Love," "Flume,""Re:Stacks.'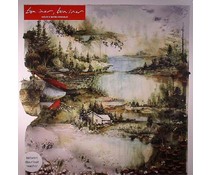 1x LP standard 33rpm + download=gatefold

-- In Stock --
2011 EU issue on stanadrd LP+ download-Bon Iver's Bon Iver is Justin Vernon returning to former haunts with a new spirit. with "Holocene," "Beth/Rest,"Minnesota Wi." The reprises are there – solitude, quietude, hope and desperation compressed –...
1x LP180g 33rpm + download = gatefold=

-- In Stock --
2019 EU issue on 180g 2LP+download=The 4th full-length release for Justin Vernon was produced by Chris Messina. 22 stands for Justin Vernon. Never before has Bon Iver been so comprehensive, joyful and generous. When they toured Europe in early June 2019,