Cat Power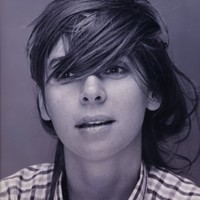 Cat Power, is an American singer-songwriter, musician and occasional actress and model. Cat Power was originally the name of Marshall's first band, but has come to refer to her musical projects with various backing bands.
Discography:
    Dear Sir (1995)
    Myra Lee (1996)
    What Would the Community Think (1996)
    Moon Pix (1998)
    The Covers Record (2000)
    You Are Free (2003)
    The Peel Sessions (2003)
    The Greatest (2006)
    Jukebox (2008)
    Sun (2012)
1x LP 120 gr.33rpm+ download

-- Sold Out -- But expected in again!
2012 US re-issue on 120g vinyl LP Cat Power's (aka Chan Marshall) 2006 masterpiece The Greatest features 12 dreamy country soul tracks
1x LP standard 33rpm

-- In Stock --
2011 EU reissue on standard LP-This 2000 Album, One of Cat Power's most beloved records, containing her unique take on songs by The Rolling Stones, Bob Dylan, Michael Hurley, The Velvet Underground, Bill Callahan, and others. Contains "Sea Of Love" as hea