Cat Power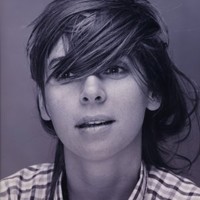 Cat Power, is an American singer-songwriter, musician and occasional actress and model. Cat Power was originally the name of Marshall's first band, but has come to refer to her musical projects with various backing bands.
Discography:
    Dear Sir (1995)
    Myra Lee (1996)
    What Would the Community Think (1996)
    Moon Pix (1998)
    The Covers Record (2000)
    You Are Free (2003)
    The Peel Sessions (2003)
    The Greatest (2006)
    Jukebox (2008)
    Sun (2012)
1x LP standard 33rpm

-- In Stock --
2011 EU reissue on standard LP-This 2000 Album, One of Cat Power's most beloved records, containing her unique take on songs by The Rolling Stones, Bob Dylan, Michael Hurley, The Velvet Underground, Bill Callahan, and others. Contains "Sea Of Love" as hea
1x LP 150 gr.33rpm

-- In Stock --
2002 represse on 150g LP-In this 1996 Album. Its richness suggests a longer period of evolution. From the first warm notes of "In this Hole," it's clear that Marshall's voice -- as a singer and a songwriter -- is not only stronger and more focus....
1x CD

-- In Stock --
This article  is a CD =Chan Marshall devised the Cat Power moniker in order to put a degree of separation between herself and the often-twisted individuals who inhabit her songs. Here, she takes another step back while also taking a step forward. As the a